Texting and Calling Habits of the Young
Remember when phones were large and looked like this?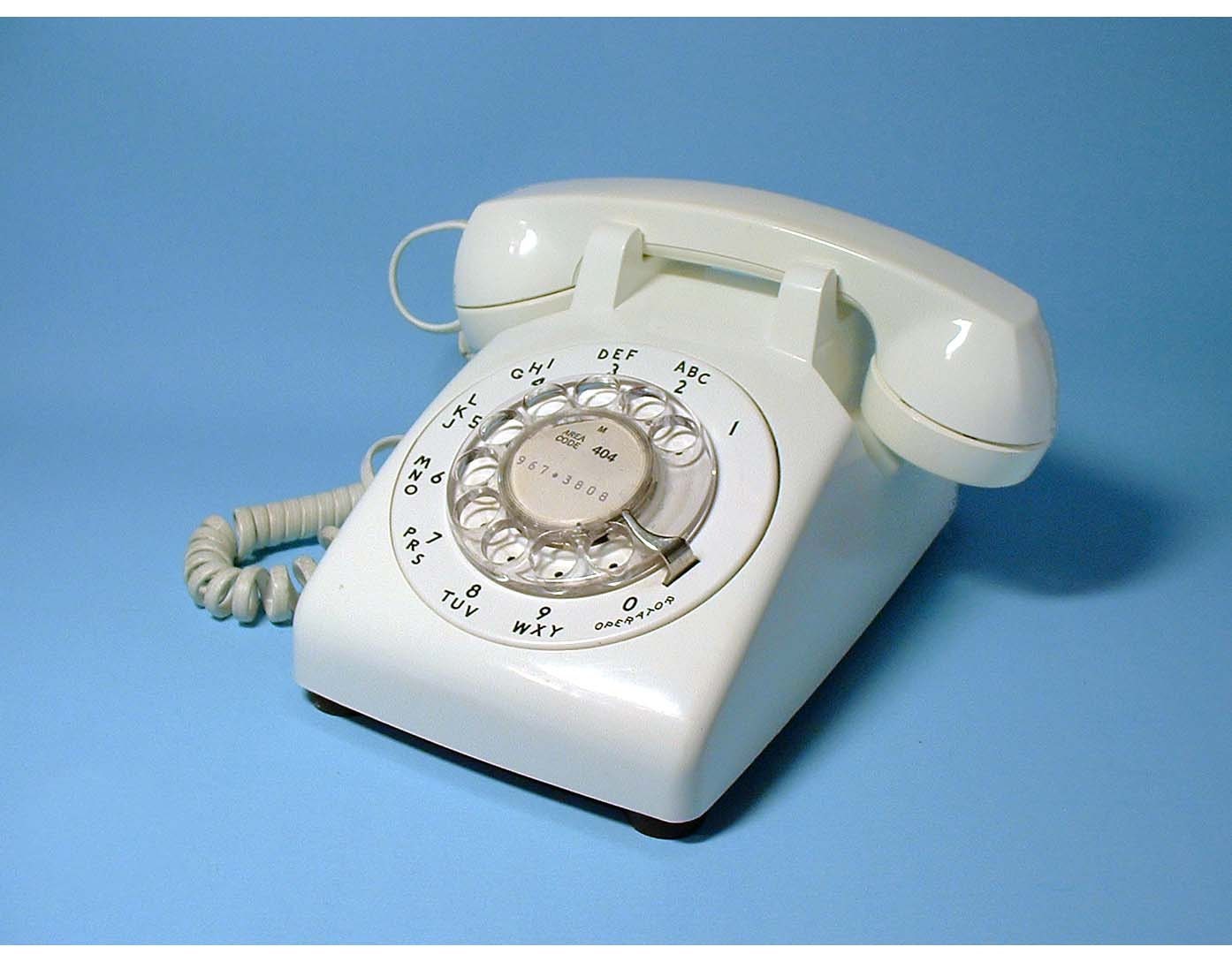 We have moved on from the early 1980s when rotary was the norm and push-button was for ultra-modern folks. I had a phone just like the one pictured above. I paid $1.50 a month and shared the phone with my sisters. Those were the days.
Today our kids clog the talkwaves wherever they are. Only they usually aren't talking, but typing.
According to a Vondane Mobile survey, texting and calling habits vary drastically between individuals ages 13-24 and 25+. Here are some highlights:
Nine percent of people ages 13-24 send over 1000 text messages a week. (My thumbs hurt just reading this, much less typing it.)
The majority of teens/young adults age 13-24 only make between 1-5 calls a week. (And usually not to Grandma, but to their friends ~ at least at my house!)
Seventy-six percent of parents keep track of the number of calls/texts their children make. (I wouldn't go near my daughter's cell phone. "It's like my diary, Mom. Hands off!" Okay…)
The majority of those surveyed say cost is the most important consideration when deciding on cell phone service. (Agreed.)
Seventy-five percent of those surveyed own an iPhone or Android phone.
Below is the state of telecommunications today. Where do you land on this spectrum? Text like a teen? Are you a Scrooge on Skype?